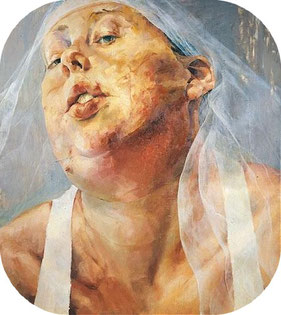 1990-2000 - Chronologies/Timelines
Last Update: 12/31/2016
La décennie 1990 semble marquée par le nouveau concept d' "ère du vide", la création tant littéraire, artistique ou philosophique marque le pas, ou du moins change de cap : John Grisham vend aux Etats-Unis 60 millions de thrillers (The Pelican Brief, The Client, The Firm), suivent des auteurs comme Stephen King, Danielle Steel, Michael Crichton, Tom Clancy.  En 1994, le journaliste Mark Simpson désigne par "metrosexual" le nouveau mâle urbain soucieux de son apparence physique, consacrant beaucoup de temps et d'argent à celle-ci, courant les expositions et les manifestations artistiques pour y assouvir un narcissisme démesuré : vingt ans plus tard, on parlera de "spornosexual". Paradoxalement les réseaux de communication et de diffusion, le "World Wide Web" et le "Personal Computer PC" se répandent progressivement dans l'ensemble du tissu social, on compte à la fin de la décennie 300 millions d'utilisateurs d'internet : on parle de globalisation des cultures et des savoirs, mais de quels savoirs parle-t-on?  L'industrie du jeu vidéo connaît un tel développement que son chiffre d'affaires dépasse celui de l'industrie cinématographique en 1999.
Le mouvement antimondialiste fait son apparition en cherchant à contrôler la puissance du grand commerce international tandis qu'émergent de nouvelles institutions politiques ou économiques globales. Si la faillite générale du communisme est désormais acquise, si le monde ne connaît plus la bipolarisation Est-Ouest, les tensions entre puissances demeurent, les conflits et violences politiques, ethniques ou religieuses secouent nombre de régions et réorientent progressivement les sources de menaces potentielles.
Au final, une nouvelle génération s'installe dans ce monde : elle doit affronter de plus en plus jeune de nouvelles problématiques, le Sida, la drogue, la pression de la réussite sociale : It's a generation that has come on the scene "for such a time as this", pour reprendre le passage du livre d'Esther (AT, 4,14). 
(jenny saville - untitled - circa 1990)

1990
Libération de Nelson Mandela et début des négociations pour la fin de l'apartheid en Afrique du Sud - Mise en orbite du télescope spatial Hubble - Invasion du Koweit par l'Irak - Le traité sur les Forces conventionnelles en Europe marque la fin de la Guerre Froide - Margaret Thatcher démissionne, en novembre 1990, du 10 Downing Street.
- Lorrie Moore (1957) - "Vies cruelles" (Like Life)
- Tim O'Brien (1946), "A propos de courage" (The Things They Carried)
- Paul Auster (1947), "La Musique du hasard" (The Music of Chance)
- Saul Bellow (1915-2005), "Something to Remember Me By"
- Botho Strauss (1944), "Die zeit und das zimmer"
- Jim Dodge (1945), "Stone Junction" (Stone Junction)
- Elmore Leonard (1925), "Zigzag Movie" (Get Shorty)
- W.KG.Sebald (1944-2001)n "Vertiges" (Schwindel, Gefühle)
- Geoffrey Ernest Richard Lloyd (1933), "Demystifying Mentalities"
- Jean-Louis Amselle (1942), "Logiques métisses : anthropologie de l'identité en Afrique et ailleurs"
- Jerome Bruner (1915-2016), "Acts of Meaning"
- Edgar Morin (1921), "Introduction à la pensée complexe"
- François Gros (1925), "L'ingénierie du vivant"
- Mike Davis (1946), "City of Quartz: Excavating the Future in Los Angeles"
- Jenny Saville (1970), huiles sur toile, Cambridge, England
- David Sallee (1952), "Mingus au Mexique", acrylique et huile sur toile, London
Movies :
Goodfellas (Martin Scorsese, with Robert De Niro, Ray LLiotta) - Nema-Ye Nazdik (Abbas Kiarostami) - King of New-York (Abel Ferrara, with Christopher Walken) - Pretty Woman (Garry Marshall, with Richard Gere, Julia Roberts) - Dances with Wolves (Kevin Costner) - Henry, Portrait of a serial Killer (John McNaughton, with Mary Dernas, Michael Rooker) - Archangel (Guy Maddin) - Total Recall (Paul Verhoeven, with Arnold Schwarzenegger, Sharon Stone) - Edwards Scissorhands (Tim Burton, with Johnny Depp) - Hitlerjunge Salomon (Agnieska Holland).
Albums:
Cocteau Twins (Heaven or Las Vegas) - The Shamen (En-tact) - Deee-Lite (World Clique) - The La's (The La's) - The Black Crowes (Shake your money maker) - Depeche Mode (Vibrator) - Digital Underground (Sex Packets) - Happy Mondays (Pills'n'thrills and bellyaches) - Jane's Addiction (Ritual de lo habitual) - Public Enemy (Fear of a black planet) - Sinéad O'Connor (I do not want what I haven't got) - Sonic Youth (Goo).

1991
Guerre du Golfe, l'opération"Tempête du désert" libère le Koweit de l'occupation irakienne - La Croatie et la Slovénie déclarent leur indépendance vis-à-vis de la Yougoslavie - Putsch de Moscou le 19 août, renversement de Gorbatchev, présidence d'Eltsine en Russie : le 25 décembre 1991, l'URSS n'existe plus..
- Bret Easton Ellis (1964), "American Psycho" (American Psycho)
- Douglas Coupland (1961) , "Generation X: Tales for an Accelerated Culture"
- Henning Mankell (1948), "Meurtriers sans visage" (Mannen utan ansikte)
- Padgett Powell (1952), "Typical"
- Antonio Muñoz Molina (1956), "Beltenebros"
- Don DeLillo (1936), "Mao II"
- Peter Handke (1942), "Essai sur la journée réussie" (Versuch über den geglückten Tag)
- Daniel Dennett (1942), "La conscience expliquée" (Consciousness Explained)
- Edgar Morin (1921), "La Méthode - Les Idées, leur habitat, leur vie, leurs moeurs, leur organisation"
- William Strauss et Neil Howe, "Generations"
- Robert Reich (1946), "The Work of Nations: Preparing Ourselves for 21st Century Capitalism"
- Anthony Giddens (1938), " Modernity and Self Identity"
- Michel Albert (1930-2015), "Capitalisme contre capitalisme"
- Miquel Barcelo (1957), "Pluja contracorrent", matériaux mixtes sur toile, Majorca
- Clifford Tjapaltjarri (1932-2002), "Men's Dreamong", acrylique sur toile, Melbourne.
Movies :
Boyz N the Hood (John Singleton) - La Belle Noiseuse (Jacques Rivette, with Michel Piccoli, Emmanuelle Béart, Jane Birkin) - JFK (Oliver Stone, with Kevin Costner, Kevin Bacon) - Thelma & Louise (Ridley Scott, with Susan Sarandon, Geena Davis) - My own private Idaho (Gus van Sant, with River Phoenix, Keanu Reeves) - The Silence of the Lambs (Jonathan Demme, with Jodie Foster, Anthony Hopkins) - Terminator 2, judgment day ( James Cameron, with Arnold Schwarzenegger, Linda Hamilton) - Delicatessen (Marc Caro, Jean-Pierre Jeunet) - Raise the Red Lantern (Zhang Yimou).
Albums :
My Bloody Valentine (Loveless) - Nirvana (Nevermind) - Cypress Hill (Cypress Hill) - Julian Cope (Peggy Suicide) - Red Hot Chili Peppers (Blood Sugar Sex Magik) - Ice-T (OG Original Gangster) - A Tribe Called Quest (The Low End Theory) - Pearl Jam (Ten) - U2 (Achtung Baby) - The KLF (The White Room) - Massive Attack (Blue Lines) -  Primal Scream (Screamadelica) - Metallica (Metallica).

1992
Début de la guerre de Bosnie-Herzégovine (fin en août 1995). Les Serbes de Bosnie-Herzégovine appuyés par l'armée yougoslave de Milosevic conquièrent 70 % de la Bosnie-Herzégovine en quelques mois et constituent une république qui entend faire sécession pour se rattacher à la Serbie -  Admission de la Croatie, de la Slovénie et de la Bosnie-Herzégovine au sein de l'ONU.
- Esther Freud (1963), "Marrakech Express" (Hideous Kinky)
- H.D. (1886-1961), "Asphodel" (Asphodel)
- Patrick McCabe (1955), "Le Garçon boucher" (The Butcher Boy)
- Arturo Pérez-Reverte (1951), "Le Club Dumas" (El Club Dumas)
- Jeanette Winterson (1959), "Ecrit sur le corps" (Written on the Body)
- Iain Banks (1954), "The Crow Road"
- W.G.Sebald (1944-2001), "Die Ausgewanderten" (Les Emigrants)
- Sunetra Gupta (1965), "Memories of Rain"
- Michael Ondaatje (1943), "Le Patient anglais" (The English Patient)
- Alice Walker (1944), "Le Secret de la joie" (Possessing the Secret of Joy)
- Javier Marias (1951), "Un Coeur su blanc" (Corazon tan blanco)
- Harry Mulisch (1927), "La Découverte du ciel" (De Ontdekking van de Hernel)
- Donna Tartt (1963), "Le Maître des illusions" (The Secret History)
- Francis Fukuyama (1952), "La Fin de l'Histoire et le dernier homme" (The End of History and the Last Man)
- Carlo Ginzburg (1939), "Le sabbat des sorcières" (Storia notturna : una decifrazione del sabba)
- Jacques Testart (1939), "Le désir du gène"
- Claude Lefort (1924-2010), "Écrire à l'épreuve du politique"
- John Searle (1932), "La redécouverte de l'esprit" (The Rediscovery of the Mind)
- Gerard Edelman (1929-2014), "Biologie de la conscience" (The Remembered Present: A Biological Theory of Consciousness)
- Anthony Giddens (1938), "The Transformation of Intimacy"
- Michel Maffesoli (1944), "La Transfiguration du politique"
- Niklas Luhmann (1927-1998), "Amour comme passion : De la codification de l'intimité" (Liebe als Passion)
- Alain Touraine (1925), "Critique de la modernité"
- Marc Augé (1935), "Non-Lieux, introduction à une anthropologie de la surmodernité"
- Philip Johnson-Laird (1936), "L'Ordinateur et l'esprit" (Computer and the Mind: An Introduction to Cognitive Science)
- Daniel Andler (dir), "Introduction aux sciences cognitives"
Movies : The Player (Robert Altman, with Tim Robbins, Greta Scacchi) - Reservoir Dogs (Quentin Tarantino, with Harvey Keitel, Tim Roth) - Glengarry Glen Ross (James Foley, with Jack Lemmon, Al Pacino) - Conte d'Hiver (Eric Rohmer) - Unforgiven (Clint Eastwood, with Gene Hackman, Morgan Freeman) - The Actress (Stanley Kwan, with Maggie Cheung) - C'est arrivé près de chez vous (Rémy Belvaux, André Bonzel, Benoît Poelvoorde) - The Crying game (Neil Jordan, with Forest Whitaker, Miranda Richardson) 
Albums : Pavement (Slanted and enchanted) - Aphex Twin (Selected Ambient Works 85-92) - Lemonheads (It's a shame about Ray) - Rage against the Machine (Rage against the Machine) - K.D.Lang (Ingénue) - REM (Automatic for the people) - Spiritualized (Lazer Guided Melodies) - Sugar (Copper Blue) - Tom Waits (Bone Machine) - Sonic Youth (Dirty) - Tori Amos (Little Earthquakes) - Ice Cube (The Predator) - Alice in Chains (Dirt) - Nick Cave and the Bad Seeds (Henry's Dream) - P.J.Harvey (Dry).
1993
Les accords d'Oslo tentent de mettre fin au conflit entre l'OLP et Israël - Début de la présidence démocrate de Bill Clinton aux États-Unis - Scission de la fédération tchécoslovaque entre République tchèque et Slovaquie - Entrée en vigueur du Grand marché unique européen.
- Jeffrey Eugenides (1960), "Les Vierges suicidées" (The Virgin Suicides)
- Carol Shields (1935-2003), "La Mémoire des pierres" (The Stone Diaries)
- Jonathan Coe (1961), "Testament à l'anglaise" (What a Carve Up!)
- Alain de Botton (1969), "Petite Philosophie de l'amour" (On Love)
- A.L.Kennedy (1965), "Looking for the Possible Dance"
- Uwe Timm (1940), "La Découverte de la saucisse au curry" (Die Entdeckung der Currywurst)
- Pierre Bourdieu (1930-2002), "La Misère du monde"
- Boris Cyrulnik (1937), "Les Nourritures affectives"
- George Ritzer (1940), "The McDonaldization of Society"
Movies : Philadalphia (Jonathan Demme, with Tom Hanks, Denzel Washington) - Short Cuts (Robert Altman, with Andie MacDowell, Bruce Davison, Jack Lemmon) - Schindler's List (Steven Spielberg, with Liam Neeson, Ben Kingsley) - Bawang Biejl (Kaige Chen) - Groundhog Day (Harold Ramis, with Bill Murray, Andie MacDowell) - The Piano (Jane Campion, with Holly Hunter, Harvey Keitel) - Jurassic Park (Steven Spielberg, with Sam Neill, Laura Dern)  
Albums : Suede (Suede) - The Smashing Pumpkins (Siamese Dream) - Auteurs (New Wave) - Liz Phair (Exile in Guyville) - The Afghan Whigs (Gentlemen) - Aimee Mann (Whatever) - Grant Lee Buffalo (Fuzzy) - Nirvana (In Utero) - Pet Shop Boys (Very) - Blur (Modern Life is rubbish) - The Fall (The Infotainment Scan) - Björk (Debut) - Snoop Doogy Dogg (Doggystyle).
1994 
Apparition de la VOD (video on demand) et des magasins on-line (Jeffrey P.Bezos) - L'Afrique du Sud organise ses premières élections multiraciales - Génocide au Rwanda..
- James Kelman (1946), "How late it was, how late"
- Jachym Topol (1962), "Sestra" (Sestra)
- Fernando Vallejo (1942), "La Vierge des assassins" (La virgen de los sicarios)
- Peter Handke (1942), "Mon année dans la baie de personne" (Mein Jahr in der Niemandsbucht)
- Stephen Kosslyn (1948), "Image and Brain"
- Karl-Otto Apel (1922), "L'Ethique de la discussion"
- Marc Augé (1935), "Pour une anthropologie des mondes contemporains"
- Peter Howson (1958), "Road to Zenica", huile sur toile, London
Movies : The Lion King (studios Disney) - The Last Seduction (John Dahl, with Linda Fiorentino) - Heavenly Creatures (Peter Jackson, with Melanie Lynskey, Kate Winslet) - Pulp Fiction (Quentin Tarantino, with Tim Roth, Uma Thurman, John Travolta, Amanda Plummer) - Trois couleurs, Rouge (Krzystof Kieslowski, with Irène Jacob, Jean-Louis Trintignant) - Natural Born Killers (Oliver Stone, with Woody Harrelson, Juliette Lewis) - Muriel's Wedding (P.J.Hogan, with Toni Collette, Rachel Griffiths) - Hoop Dreams (Steve James) - Satantango (Béla Tarr) - Clerks (Kevin Smith, with Brian O'Halloran, Jeff Anderson) - Four Weddings and a Funeral (Mike Newell, with Hugh Grant, James Fleet) - Forrest Gump (Robert Zerneckis, with Tom Hanks, Robin Wright Penn) - Chong Qing Sen Lin (Wong Kar-Wai) - Riget (Lars von Trier, Morten Arnfred) - Speed (Jan de Bont, with Keanu Reeves, Sandra Bullock) 
Albums : Portishead (Dummy) - Beastie Boys (III Communication) - Elvis Costello (Brutal Youth) - Morrissey (Vauxhall and I) - TLC (CrazySexyCool) - Oasis (Definitely Maybe) - Soundgarden (Superunknown) - The Offspring (Smash) - Blur (Parklife) - Hole (Live through this) - Massive Attack (Protection) - Manic Street Preacher (The Holy Bible) - Suede (Dog Man Star) - The Notorious BIG (Ready to die) - Jeff Buckley (Grace) - Nirvana (MTV Unplugged in New York) - Nine Inch Nails (The Downward Spiral) - Green Day (Dookie).
1995
Apparition de "Craiglist", premier réseau de service et de contacts sur Internet (Craig Newmark, San Francisco) - Des membres de Aum Shinrikyo lancent une attaque au sarin dans le métro de Tokyo - Des extrémistes de droite font expoloser les locaux du gouvernement fédéral à Oklahoma City - L'ONU semble impuissante tandis que les troupes serbes massacrent des milliers de musulmans à Srebrenica - Conception du "Java Programming Language".
- Elena Ferrante (1943), "L'Amour harcelant" (L'amore molesto)
- Gillian Rose (1947-1995), "Love's Work"
- José de Sousa Saramago (1922-2010), "Ensaio sobre a cegueira" (L'Aveuglement)
- Martin Amis (1949), "The Information"
- Bernhard Schlink (1944), "Der Vorleser" (Le Liseur)
- Kazuo Ishiguro (1954), "L'Inconsolé" (The Unconsoled)
- Zoé Valdès (1959), "La nada cotidiana" (Le Néant quotidien)
- Antonio R. Damasio (1944), "L'Erreur de Descartes : la raison des émotions"
- John Searle (1932), "The Construction of Social Reality"
- Robert Castel (1933-2013), "Les Métamorphoses de la question sociale"
- François Furet (1927-1997), "Le Passé d'une illusion, Essai sur l'idée communiste au XXe siècle"
- Robert Wright (1957), "L'Animal moral, Psychologie évolutionniste et vie quotidienne" (The Moral Animal: Why We Are the Way We Are: The New Science of Evolutionary Psychology)
Movies : Braveheart (Mel Gibson) - La Haine (Mathieu Kassovitz, with Vincent Cassel) - Seven (David Fincher, with Morgan Freeman, Brad Pitt, Kevin Spacey) - Smoke (Wayne Wang, with Harvey Keitel, William Hurt, Forest Whitaker, Stockard Channing) - Xich Lo (Tran Anh Hung) - Clueless (Amy Heckerling, with Alicia Siverstone) - Safe (Todd Haynes, with Julianne Moore) - Heat (Michael Mann, with Al Pacino, Robert De Niro) - Toy Story (Pixar Animation) - Dead Man (Jim Jarmusch, with Johnny Depp) - Usual Suspects (Bryan Singer, with Gabriel Byrne, Kevin Spacey) 
Albums : Foo Fighters (Foo Fighters) - Garbage (Garbage)- Nightmares on Wax (Smokers Delight) - The Smashing Pumpkins (Mellon Collie and the infinite sadness) - The Chemical Brothers (Exit Planet Dust) - Tupac (Me against the world) - Elastica (Elastica) - Supergrass (I should Coco) - Radiohead (The Bends) - The Verve (A Northern Soul) - Pulp (Different Class) - Oasis (What's the story, Morning Glory?).
1996
Premier clonage d'un mammifère à partir d'une cellule adulte et non d'un nembryon (Ian Wilmut, Keith Campbell, Edinburgh) - Réélection de Boris Eltsine comme président de la fédération de Russie - La République indienne compte 900 millions d'habitants.
- Margaret Atwood (1939), "Captive" (Alias Grace)
- David Foster Wallace (1962-2008), "Infinite Jest"
- Pat Barker (1943), "The Ghost Road"
- Patrick McGrath (1950), "Asylum" 
- Beryl Bainbridge (1934-2010), "Every Man for Himself" 
- Anne Michaels (1958), "La Mémoire en fuite" (Fugitive Pieces)
-  Marie Darrieussecq (1969), "Truismes"
- Eduardo Mendoza (1943), "Une Comédie légère" (Una comedia ligera)
- Helen Fielding (1958), "Bridget Jones's Diary"
- Rosa Montero (1951), "La hija del caníbal" (La Fille du Cannibale)
- Steven Mithen, "The Prehistory of the Mind: The Cognitive Origins of Art, Religion and Science"
- Merritt Ruhlen (1944), "L'origine des langues : sur les traces de la langue mère" (The Origin of language: tracing the evolution of the mother tongue)
- Ethel Person (1934-2012), "By Force of Fantasy: How We Make Our Lives"
- Pierre Veltz (1945), "Mondialisation, villes et territoires : Une économie d'archipel"
- Luigi Luca Cavalli-Sforza (1922), "Gènes, peuples et langues : Une histoire de la diversité humaine"
Movies : Trainspotting (Danny Boyle, with Ewan McGregor, Ewen Bremmer) - Fargo (Joel Coen, with William H.Macy, Steve Buscemi) - Scream (Wes Craven, with David Arquette, Neve Campbell) - Secrets and lies (Mike Leigh, with Marianne Jean-Baptiste, Timothy Spall) - The English Patient (Anthony Minghella, with Ralph Fiennes, Juliette Binoche) - Lone Star (John Sayles, with Stephen Mendillo) - Breaking the Waves (Lars von Trier, with Emily Watson, Stellan Skarsgard) - Independance Day (Roland Emmerich, with Bill Pullman, Mary McDonnell) 
Albums : Beck (Odelay) - Belle and Sebastian (Tigermilk) - Eels (Beautiful Freak) - The Divine Comedy (Casanova) - Fiona Apple (Tidal) - Fun Lovin'Criminals (Come find yourself) - Maxwell (Maxwell's Urban Hang Suite) - Manic Street Preachers (Everything must Go) - Everything but the Girl (Walking Wounded) - Nick Cave and the Bad Seeds (Murder Ballads) - The Cardigans (First Band on the moon) - Fugees (The Score) - Ash (1977)
1997
Apparition des "Blogs", journaux intimes on-line - conférence des Nations unies sur l'effet de serre à Kyōto - La Grande-Bretagne restitue Hong Kong à la République populaire de Chine - Victoire des travaillistes au Royaume-Uni : Tony Blair remplace John Major - Mort de Mère Teresa à Calcutta..
- Kristien Hemmerechts (1955), "Margot en de engelen"
- Patrick Modiano (1945), "Dora Bruder"
- Don DeLillo (1936), "Outremonde" (Underworld)
- Ian McEwan (1948), "Délire d'amour" (Enduring Love)
- Peter Handke (1942), "Par une nuit obscure je sortis de ma maison tranquille (In einer dunklen Nacht ging ich aus meinem stillen Haus)
- Marc Augé (1935), "La Guerre des rêves, Exercices d'ethno-fictions"
- Jean Baudrillard (1929-2007), "De l'exorcisme en politique, ou la conjuration des imbéciles"
- Chuck Close (1940), "Autoportrait", huile sur toile, New York
Movies : Ice Storm (Ang Lee, with Kevin Kline, Joan Allen) - L.A.Confidential (Curtis Hanson, with Kevin Spacey, Russell Crowe) - Abre Los Ojos (Alejandro Amenabar, with Eduardo Noriega, Pénélope Cruz) - The Sweet Hereafter (Atom Egoyan, with Ian Holm, Caerthan Banks) - Titanic (James Cameron, with Leonardo DiCaprio, Kate Winslet).
Albums : Blur (Blur) - Radiohead (OK Computer) - Finley Quaye (Maverick a strike) - Missy Misdemeanour Elliott (Supa Dupa Fly) - The Chemical Brothers (Dig your own hole) - Primal Scream (Vanishing Point) - Robert Wyatt (Shleep) - Sleater-Kinney (Dig me out) - Prodigy (The Fat of the land) - Buena Vista Social Club (Buena Vista Social Club) - Nick Cave and the Bad Seeds (The Boatman's Call) - The Divine Comedy (A Short album about love) - Robbie Williams (Life thru a lens) - Mariah Carey (Butterfly) - Bob Dylan (Time out of mind) - The Verve (Urban Hymns) - Spiritualized (Ladies and Gentlemen, we are floating in space).
1998
L'accord de paix signé à Belfast permet de mettre fin à la violence entre protestants et catholiques en Irlande du Nord - Apple Computers dévoile son "iMac computer".
- Miyabe Miyuki (1960), "Crossfire" (Kurosufaia)
- Paulo Coelho (1947), "Veronika décide de mourir" (Veronika decide morrer)
- Cees Nooteboom (1933), "Le Jour des morts" (Allerzielen)
- Miguel Delibes (1920-2010), "L'Hérétique" (El hereje)
- Michel Houellebecq (1958), "Les Particules élémentaires"
- Julian Barnes (1946), "England, England"
- Ian McEwan (1948), "Amsterdam"
- Beryl Bainbridge (1934-2010), "Master Georgie"
- Lucía Etxebarria (1966), "Beatriz y los cuerpos celestes" ( Béatriz et les corps célestes)
- Roberto Bolaño (1953-2003), "Les Détectives sauvages" (Los detectives salvajes)
- Robert Barrett, "La traite des fous: la construction sociale de la schizophrénie" (The psychiatric team and the social definition of schizophrenia)
- Ian Tattersall (1945), "Becoming Human: Evolution and Human Uniqueness"
- John Currin (1962), "Honeymoon Nude", huile sur toile, London
- Sigmar Polke (1941), "Breal Domination", Buffalo
Movies : Saving Private Ryan (Steven Spielberg, with Tom Hanks, Edward Burns) - Lola Rennt (Tom Tykwer, with Franka Potente) - Festen (Thomas Vinterberg, with Ulrich Thomsen, Henning Moritzen) - Happiness (Todd Solonz, with Jane Adams, Ion Lovitz) - Thin Red Line (Terrence Malick, with Sean Penn, Adrien Brody) 
Albums: Manu Chao (Clandestino) - Fatboy Slim (You've come a long way, baby) - Lucinda Williams (Car Wheels on a gravel road) - Pulp (This is hardcore) - Madonna (Ray of light) - Lauryn Hill (The Miseducation of Lauryn Hill) - Hole (Celebrity Skin) - Mercury Rev (Deserter's Songs) - Queens of the Stone Age (- Queens of the Stone Age) - Air (Moon Safari) - Korn (Follow the leader).
1999
La Chute de l'URSS (traité de Minsk le 8 décembre 1991) marque la fin de la Guerre froide et la réunification de l'Allemagne. Les pays ex-communistes de l'Europe centrale et de l'Est commencent leur transition vers une économie capitaliste. Le 12 mars 1999, la Hongrie, la Pologne et la République tchèque sont les trois premiers pays de l'Est à entrer dans l'OTAN.
- Slavenka Drakulić (Rijeka, 1949), "Je ne suis pas là" (Kao da me nema)
- Jorge Volpi (1968), "A la recherche de Klingsor" (En busca de Klingsor)
- Amélie Nothomb (1967), "Stupeur et tremblement"
- Barbara Honigmann (1949), "Damals dann und danach"
- J. M. Coetzee (1940),  Disgrace (Disgrâce)
- Antonio R. Damasio (1944), "Le Sentiment même de soi : corps, émotions, conscience"
- Edgar Morin et Jean-Louis Le Moigne, " L'Intelligence de la complexité"
- Boris Cyrulnik & Philippe Duval, "Un merveilleux malheur, Pyschanalyse et résilience"
- Ethel Person (1934-2012), "The Sexual Century"
- Claude Lefort (1924-2010), "La Complication. Retour sur le Communisme"
- Ian Hacking (1936), "The Social Construction of What?"
- Chris Harman (1942-2009), "A People's History of the World. From the Stone Age in the New Millenium"
Movies : The Blair Witch Project (Daniel Myrick, Eduardo Sanchez) - Being John Malkovich (Spike Jonze, with John Cusack, Cameron Diaz) - The Sixth Sense (M.Night Shyamalan, with Bruce Willis) - Magnolia (Paul Thomas Anderson, with John C.Reilly, Tom Cruise, Julianne Moore) - Fight Club (David Fincher, with Edward Norton, Brad Pitt) - American Beauty (Sam Mendes, with Kevin Spacey, Annette Bening) - Beau Travail (Claire Denis) - Todo Sobre Mi Madre (Pedro Almodovar, with Cecila Roth, Marisa Paredes, Penelope Cruz) - Matrix (Andy Wachowski, with Keanu Reeves, Laurence Fishburne).
Albums : XTC (Apple Venus Volume 1) - Boards of Canada (Music has the right to children) - Incubus (Make yourself) - Travis (The Man who) - Slipknot (Slipknot) - Beth Orton (Central Reservation) - Moby (Play) - The Flaming Lips (The Soft Bulletin) - Eminem (The Slim Shady LP) - Britney Spears (Baby one more time) - Metallica (S&M) - Basement Jaxx (Remedy) - Red Hot Chili Peppers (Californication).